Over 7 years IT experience working as a Desk Service Analyst, Service Request Coordinator, Service Request Coordinator, Continual Service Improvement Coordinator to now, an Incident Coordinator. This candidate is looking for someone help further educate and shape their career.
Holding a Baseline Clearance, amazing customer service and attention to deal – you don't want to lose out.
---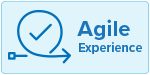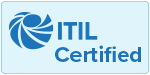 Key Technical Skills & Attributes:
This candidate's core technical skills and abilities are within the following technologies/areas:
Strong reporting and analysis skills
Extensive knowledge and experience with ITIL functions
Identifying and implementing improvements
Industry Experience:
The core skills and abilities outlined above have been acquired and developed within the following sectors:
Government
Private Sector
Non-for Profit
Next Engagement:
This candidate is seeking their next engagement within the following criteria:
Canberra Based
Contract role
Ideally 12 months +
Has the Candidate contracted with Clicks previously?
No
Availability
4 weeks' notice
Find out more