IT Relationship Manager with exceptional communication skills, who sits as a conduit between the business and IT to ensure service levels are being met and issues are being fixed. This IT Relationship Manager excels at fighting fires and building relationships at all levels within an organisation.
---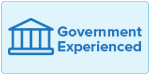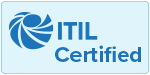 Key Technical Skills & Attributes:
This candidate's core technical skills and abilities are within the following technologies/areas:
Acts as a conduit between IT & the business
Fantastic communication skills
Across IT infrastructure
Industry Experience:
The core skills and abilities outlined above have been acquired and developed within the following sectors:
NSW Government
Enterprise level organisations
Next Engagement:
This candidate is seeking their next engagement within the following criteria:
Contract or permanent
Large organisation
Has the Candidate contracted with Clicks previously?
Yes
Availability
Immediately Available
Find out more