Network Enterprise Architect
Over 15 years of experience in providing ICT Technical and Business leadership across strategic clients from various industries such as healthcare, aged care, government agencies, energy, utilities & education.
---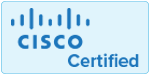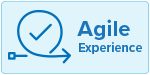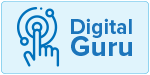 Key Technical Skills & Attributes:
This candidate's core technical skills and abilities are within the following technologies/areas:
ICT systems architecture, strategy and roadmap design
Cloud migration planning & sizing with leading public cloud providers such as Microsoft Azure and AWS.
Business and technology consulting, with extensive experience in developing roadmaps & strategies.
Industry Experience:
The core skills and abilities outlined above have been acquired and developed within the following sectors:
Telecommunications
Healthcare
Next Engagement:
This candidate is seeking their next engagement within the following criteria:
Long term contract or permanent role
Flexible work environment
Brisbane based
Has the Candidate contracted with Clicks previously?
Yes
Availability
2 weeks' notice
Find out more