A product-focused technology leader with 18 years track record of successfully leading digital transformation in insurance, finance, government, telecom, and higher education. Proven ability to develop product strategy, develop and execute operating models, foster innovation, build and groom high-performance organisations, and drive delivery with 60+ member cross-functional teams.
---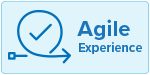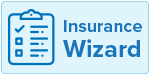 Key Technical Skills & Attributes:
This candidate's core technical skills and abilities are within the following technologies/areas:
Product Managament
Digital Projects
Transformation Projects
Industry Experience:
The core skills and abilities outlined above have been acquired and developed within the following sectors:
Financial Services
Consulting
Digital
Next Engagement:
This candidate is seeking their next engagement within the following criteria:
Product Management
Digital Transformation
Has the Candidate contracted with Clicks previously?
No
Availability
4 weeks' notice
Find out more