Reporting Business Analyst
Business Analysis and data specialist with extensive experience in data migration, data analysis, and database development. Experienced in a variety of industries with the emphasis on Asset Management.
---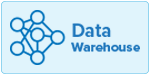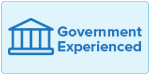 Key Technical Skills & Attributes:
This candidate's core technical skills and abilities are within the following technologies/areas:
Data Migration
Asset Management
Industry Experience:
The core skills and abilities outlined above have been acquired and developed within the following sectors:
Public Sector
Commercial Sector
Higher Education
Next Engagement:
This candidate is seeking their next engagement within the following criteria:
Public and Commercial Sector
Higher Education
Has the Candidate contracted with Clicks previously?
Yes
Availability
2 weeks' notice
Find out more