Senior Desktop Technician
Experienced Desktop Technician with the following experience;
● Helping lead a team of 8 people
● Responding to tickets that come in via Service Now
● Looking at the ticket and troubleshooting the issue
● Attending user's desks to fix issues with hardware and software
● Reimaging devices
● Deploying devices (iPads, laptops, monitors, PCs etc)
● Restoring iPads and helping users set them up
● Speaking and working with users to solve their IT issues
● Moving/setting up workstations
● Moving/setting up Cisco equipment
● Australian citizen with a DFAT NV2 clearance, and an AGSVA Baseline clearance.
This candidate is looking to move into Field Services, Incident Management or Change Management.
---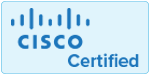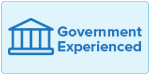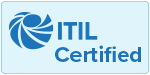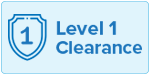 Key Technical Skills & Attributes:
This candidate's core technical skills and abilities are within the following technologies/areas:
Emotional Intelligence
ITIL
active directory and msconfig.
Industry Experience:
The core skills and abilities outlined above have been acquired and developed within the following sectors:
Government
Defence
Financial Services
Next Engagement:
This candidate is seeking their next engagement within the following criteria:
Expand horizons
Canberra Based
Contract or Permanent
Has the Candidate contracted with Clicks previously?
No
Availability
4 weeks' notice
Find out more