Qualified Senior Systems Engineer exprienced in 3rd level support, along with migration of Office365 Mail Migrations and administering O365 & Azure AD.
Key skills are in stakeholder engagement, able to see the bigger picture, work to requirements, offer value and guidance to an organisation.
---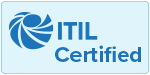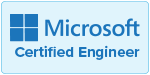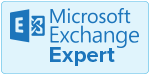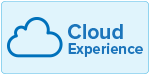 Key Technical Skills & Attributes:
This candidate's core technical skills and abilities are within the following technologies/areas:
Microsoft 365 & Exchange
Routing, Switching, VPN and VLANs
Cloud Administration
Industry Experience:
The core skills and abilities outlined above have been acquired and developed within the following sectors:
Non Profit
Insurance
Technology
Next Engagement:
This candidate is seeking their next engagement within the following criteria:
Systems Engineer
Government
Long Term
Has the Candidate contracted with Clicks previously?
No
Availability
4 weeks' notice
Find out more