IT Workforce Insights Report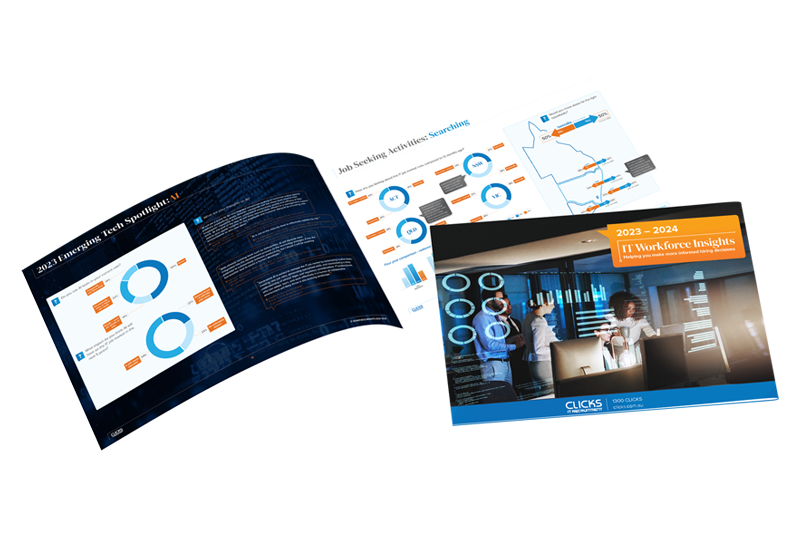 Clicks' IT Workforce Insights report gives IT hiring managers an invaluable look behind the curtain and into the mindset of Australian IT job seekers. This report will empower you to make employment offers that are aligned exactly to the market's needs. Not only will the data in this report help inform your recruitment strategies, it will support your retention plans too.
Stay ahead of the competition. Sign up below to receive your copy of the latest edition today.
We're a Specialist Development Recruitment Agency
Let Clicks help you find your next Developer.
With a dedicated Sourcing Team, we'll find a Dev that speaks your language.
Python, Kotlin, Java, Go, Swift, PHP, PowerShell, JavaScript, .NET, C#, Ruby, SQL, HTML, TypeScript, Ruby…whatever you need.
Specialised Recruitment Case Studies
August 23, 2022
2 min read
Clicks challenges 'years of experience' requirement to help IT team find the Developer they were looking for Background and Challenge After internal teams had tried to recruit a CMS Developer unsuccessfully for six months, the CIO of a transport organisation reached out to Clicks for help. The position needed to be filled urgently by this…
Read More