How Clicks Combined Expertise in IT and the Education Sector to Help a University Deliver High Profile Project
Background and Challenge
One of Australia's leading universities had an initiative to provide a publicly accessible information gateway to research expertise and researchers' profiles, including their specific interests. The web solution receives an average of 5 million page views each year and provides a valuable opportunity to communicate publicly about the university's researchers. The platform also provides researchers, industry, students, and the media access to the right information and the right researchers. This enhances the university's reputation and provides more opportunities for collaboration and engagement, leading to greater research impact.
A key challenge for this high-profile project was to identify and engage the right technical specialists in line with the project timeframes. The Project Director reached out to Clicks to assist. A range of contract and permanent resources across the Project Services skillset were required:
Senior Project Manager
Senior Business Analyst
Senior Change & Communications Manager
Trainer
This required careful planning and coordination by Clicks: from sourcing and selection, facilitating several rounds of panel interviews for each role with the client, through to managing the offer acceptance and negotiating start dates. Clicks needed to deliver a seamless process to support the project's success.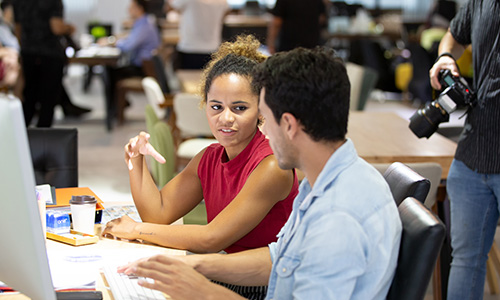 Clicks' Solution
Clicks has a long history of providing recruitment services to the Education sector. This includes five of Australia's top ten universities as regular clients and other higher education providers and secondary schools. We have a comprehensive understanding of university culture, the overall Education sector, and its associated challenges. This enables our Consultants to identify the relevant skills, experience, and personal attributes to ensure we place best-fit candidates.
To recruit these four Project Services roles, our approach included:
Meeting with the Line Manager to understand the role requirements and why the opportunities would appeal to prospective candidates. We also consulted on market conditions, including providing insights on salary benchmarks for each role to meet market expectations.
Promoting this opportunity to the market to target both active and passive candidates.
Developing sourcing strategies that included advertising, as well as searching our extensive candidate network and database with over 116,000 Australian IT professionals, and leveraging our referral program.
Conducting candidate assessments via phone with questions designed to filter in or out high potential candidates.
Conducting face-to-face assessments comprising bespoke behavioural, technical, and preferential questions.
Creating and presenting a shortlist for review by the client.
Organising client interviews.
Undertaking reference and background checks.
Presenting the offer to the candidates.
Managing candidate resignation and counter-offers to ensure offers made were accepted.
Outcome and Benefits
By assisting the client to identify and secure these four key roles, Clicks helped the university to:
deliver the new web portal within target timeframes
successfully embed the new function within the business
enhance their reputation as leading research experts
embark on the second phase of the project as planned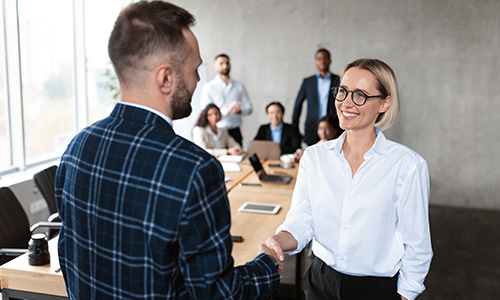 Clicks specialises in IT recruitment. We've been doing it for over 30 years and we're on over 80 Preferred Supplier Agreements. Our team averages 12 years' industry experience. As Australia's favourite IT recruiter, employers all across Australia trust us to find great people.
We have specialist teams who are trained across each IT skill vertical. Whether it's permanent, contract, fixed-term, master vendor, or payroll only, we're ready to help. Register a Vacancy or contact us on 1300 CLICKS today for a confidential chat.