Join Clicks IT Recruitment
Australia's Favourite IT Recruiter is hiring!

Due to unprecedented growth, the team at Clicks is growing – and we need exceptional team players like you!
If you have experience in recruitment, technology and/or sales, simply pop your details in the form below or give us a call on 1300 CLICKS.
We have an awesome team here at Clicks
There are a number of different paths a recruitment career can take. Whichever path you choose, we think there are 3 things that are essential to your success.
Scroll to continue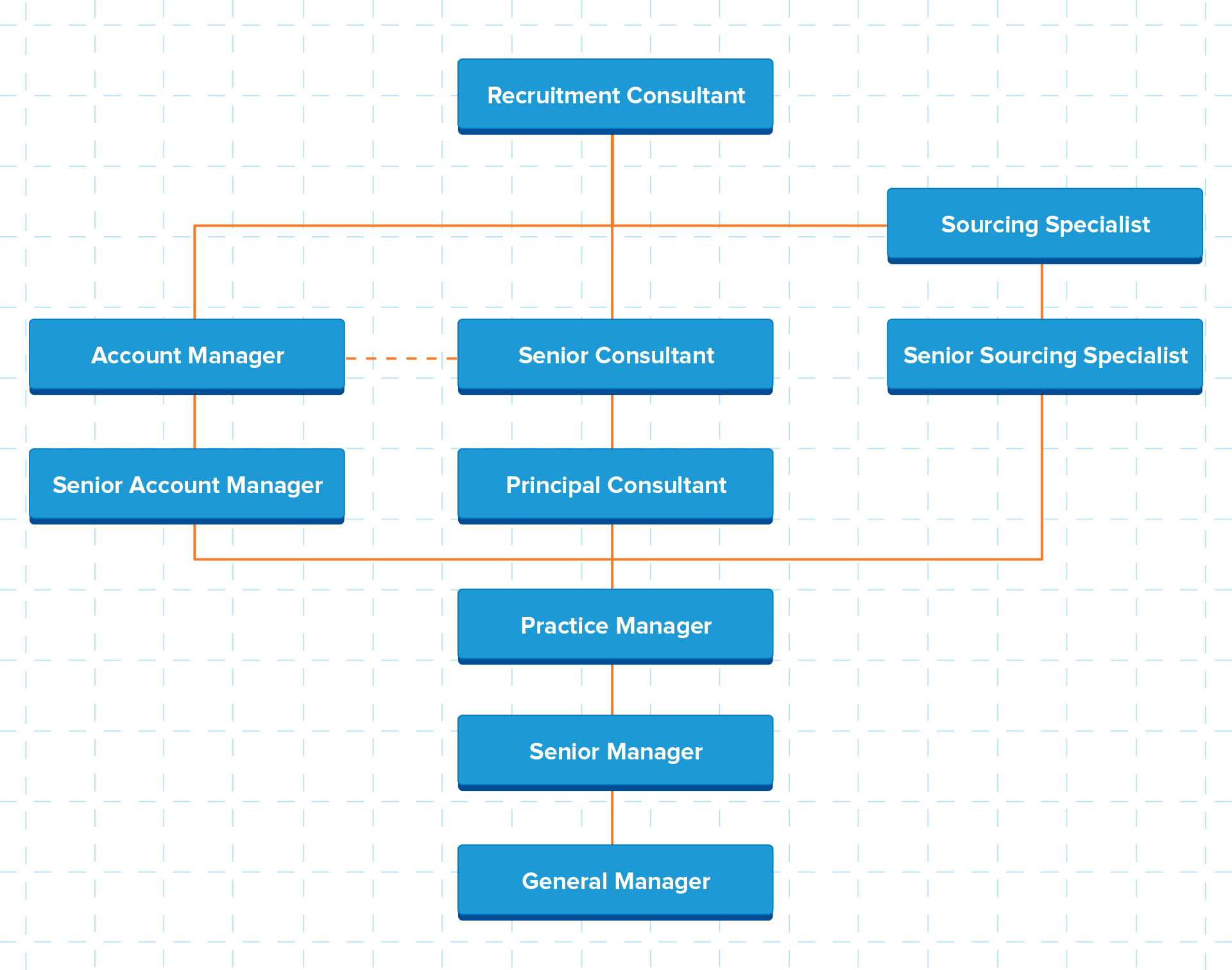 At Clicks, when we need to grow our business, our first choice is to promote from within. What that means is, if you join Clicks as a Recruitment Consultant, you will receive ongoing training and development throughout your career to help you progress to your full potential. Achievement is one of our core values.
As well as our values, the competencies of Service, Sales and Quality underpin everything that we do. In your first six months, you will be part of our world-class training program. You will be exposed to the three key streams of our business: Sourcing, Sales, and Account Management.
At the six month mark, your manager will work closely with you to make sure your career direction suits your abilities and what you enjoy doing. Our career progression path is clearly mapped out, with open communication about what you need to achieve for your next promotion.
What do we mean by Sales, Service and Quality?
Specific behaviours will be different depending on your role, but these three key competencies form part of every role at Clicks, from entry-level to our CEO. It is not enough for us to be strong in one or two areas: we must be strong in all three. That's what creates the foundation for our shared success.
Sales
Natural curiosity, networking, relationship building, gaining trust, persuading, influencing, negotiating, tenacity, resilience, ambition, identifying opportunities, big-picture thinking, results-oriented, confident
Service
Listening, interpreting body language, customer service, care, speed, attention to detail, understands needs, stakeholder management, communication skills, positive attitude, problem solving, initiative
Quality
Personal accountability, values good processes, seeks effciencies, enjoy using technology to achieve more, take pride in producing good work
What will YOUR promotion path be?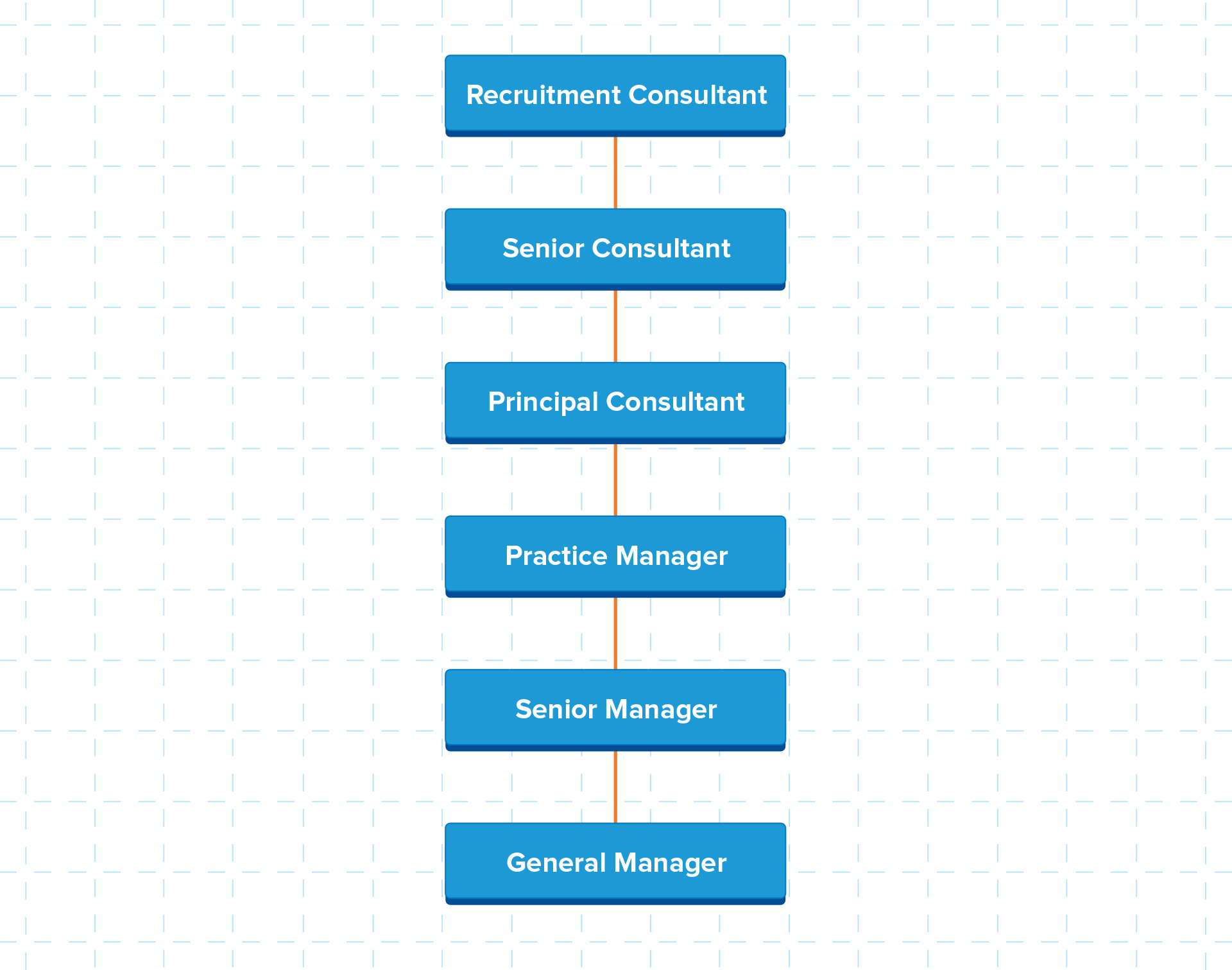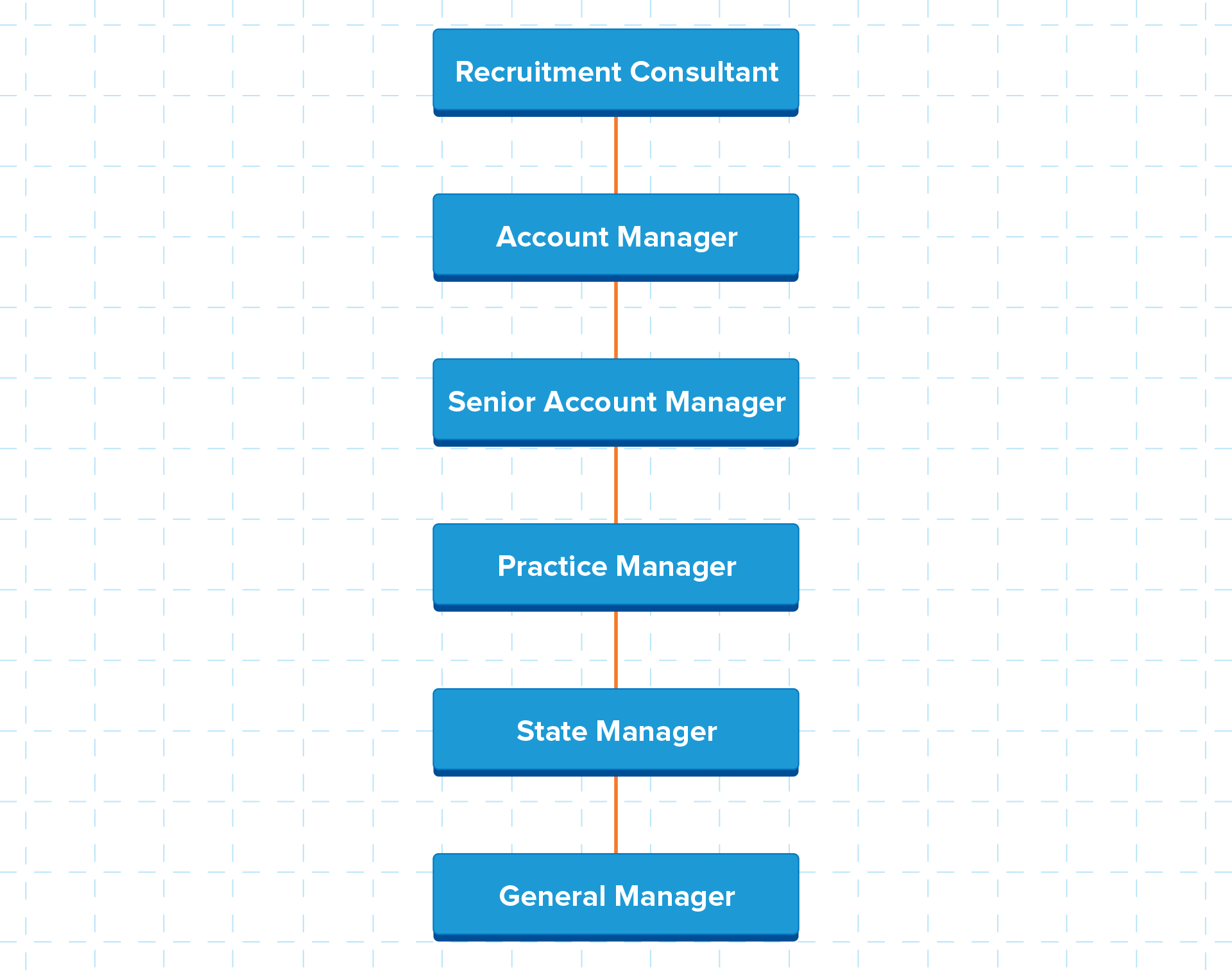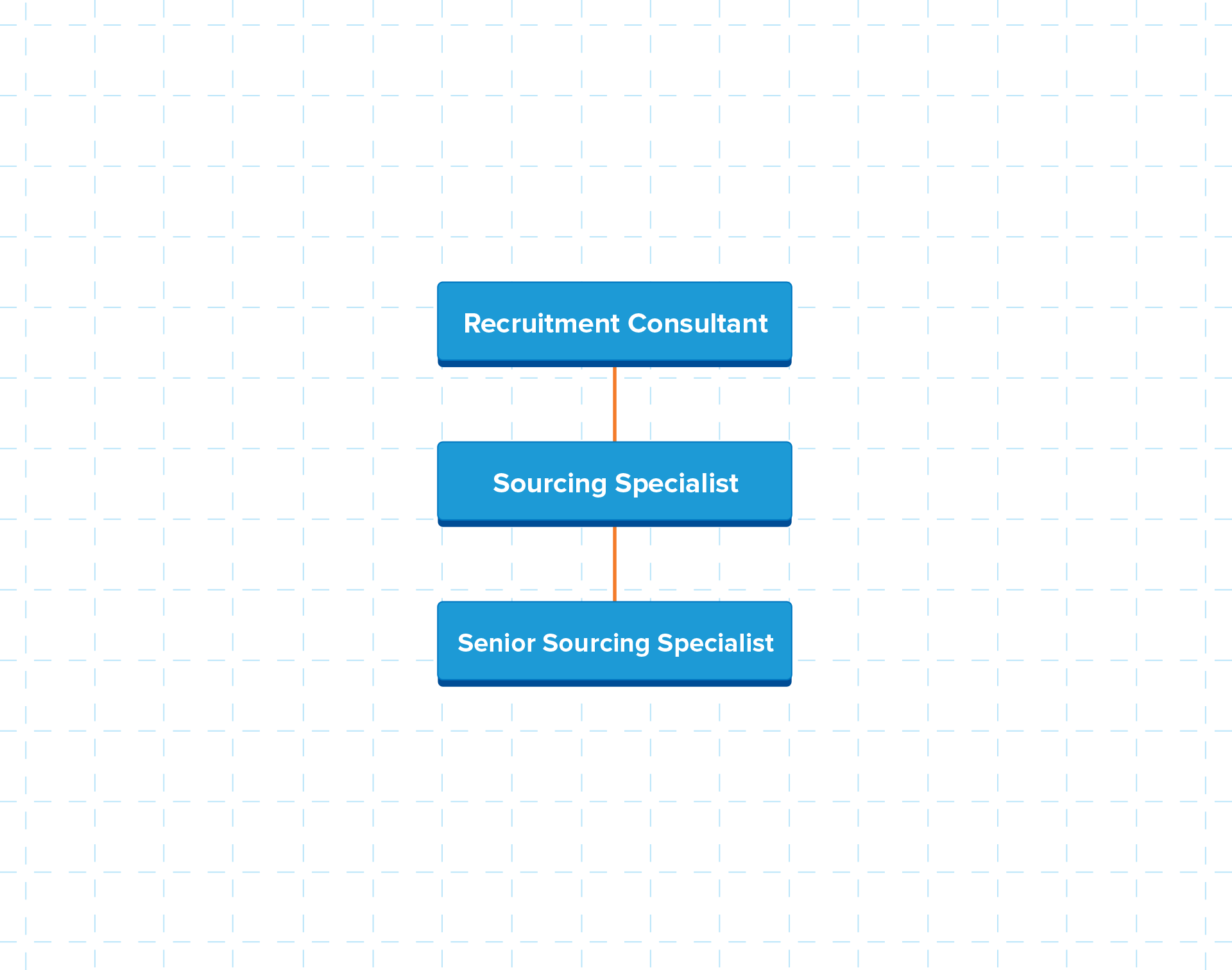 Sales
The sales stream is for people who enjoy helping others solve problems, who easily form relationships, and who are motivated by the opportunity to earn more, and don't mind rolling up their sleeves to do so.
Account Management
Account Managers have lots of different things on the go at once, but they never let anyone or anything slip between the cracks. They build loyal, long term relationships and are great at asking for referrals.
Sourcing
The best Sourcers are a walking encyclopedia of which candidate would be great for which job. Their emotional intelligence ensures the best candidates trust them to manage their careers long term.
Absolutely. We know that people can change as they evolve and develop. Maybe you've nailed Sourcing and are ready to apply your relationship building skills with candidates to clients. Perhaps you've been in Sales, and have grown your accounts so successfully that you'll transition into Account Management. Perhaps your next step is team leadership, but you prefer to stick to just filling as many jobs as you can. No problem, that's what Principal Consultants do.
We're all about flexibility and empowering you to own your success.
Does this sound like you? Clicks is hiring recruiters.
What life is Like Here at Clicks
Clicks' purpose is to create a safe, supportive, kind, and inclusive workplace where people want to join, stay, and can achieve their best – personally and professionally.
We focus on wellbeing, embracing innovation, providing excellent training, genuine career progression and inspiring leadership.
Our people are the key to achieving our shared vision, to become Australia's favourite IT recruiter.
Meet the Clicks Team
The team at Clicks is…well you can see for yourself below. We are strong because of what we have in common, and stronger because of our differences. We come from 15 different countries, over half of us are women (including our leadership group), one in five of us is over 45, and over a quarter of us are under 35. Over half of us are parents or carers. A third of us have been with Clicks for 5 years or longer. We really are all about our culture and our values: we work hard to defend, protect and champion them every day. If you're reading this and it resonates with you, you need to get in touch with us.
Clicks' Values
Our values are reflective of who we are now and want to be in the future. Our staff align to them; they are meaningful to all of us so we can live them on day to day basis and use them as our guidance when interacting with each other, with our candidates and our clients.
Each of these values has a set of guiding principles. The guiding principles are really our compass to use when we evaluate situations and make decisions.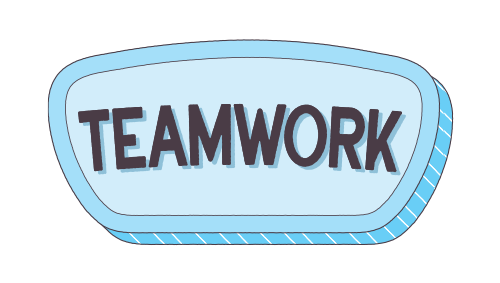 As one team we recognise, celebrate, and share the highs and lows
We have fun and share a laugh
We have each other's backs
We acknowledge and celebrate our results
Every Clickster is accountable for setting and achieving ambitious goals
We're proud of who we are and the value we add
We help our clients and candidates achieve their goals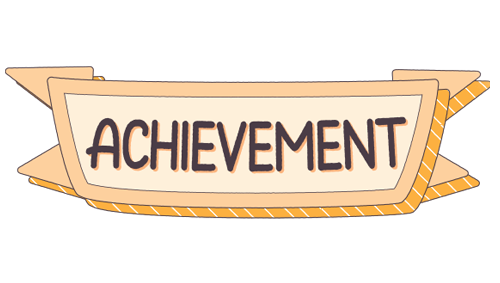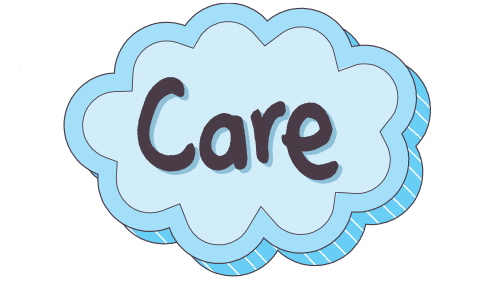 We care about what we do and how we do it
We care about the wellbeing of Clicks, ourselves and our community
Clicks is a safe, supportive, kind workplace
We embrace innovation and change
We have open and honest conversations
We give everyone a fair go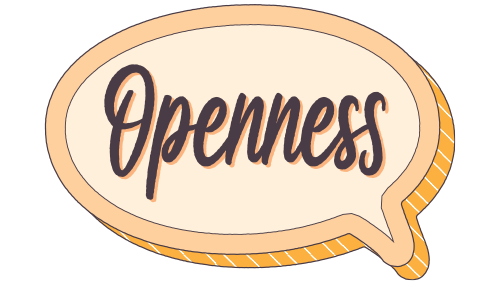 Australia's Favourite IT Recruiter

Get the lowdown on #Clicksterlife!
If you're a recruiter looking for your next role, we'd love to hear from you