Clicks Makes Permanent Recruitment Simple
Eight out of ten employers prefer Clicks for hard-to-fill jobs
Culture is the fabric of every organisation's DNA. It impacts all aspects of business operations: every success and every failure. Hiring good people is the most impactful way to protect, preserve and improve organisational culture.
Every hire you make has a halo effect. A good hire will elevate their colleagues, strengthen your customer relationships, increase engagement and create space for you to innovate.
Similarly, a bad hire will negatively impact a business far beyond the duties the person was hired to carry out.
How We've Helped Our Clients
In the last two years, Clicks has helped over 500 Australian government and blue-chip organisations support their culture through the recruitment of exceptional IT professionals.
Our proprietary HumAIn™ methodology ensures the best results from the widest field of applicants. Clicks was recently retained for a top 10 Australian University's $300M Digital Infrastructure and Cloud Enablement plan. Clicks placed four IT executives and six senior technical specialists reporting to the CIO. The CIO advised it's their first recruitment exercise using a single recruitment provider to build out a new team. They felt it was so successful that they intend on including Clicks in their 10-year strategy and workforce plan.
Clicks recently partnered with an independent non-for-profit organisation which delivers primary health care services to the geographical regions of Northern NSW and mid North Coast. Clicks was engaged on an exclusive basis to source a Director of Information Technology. After successfully doing so despite the challenges of geographic location, Clicks was re-engaged exclusively to build out the IT capability, comprising Senior Digital Project Managers, ICT Coordinators and more. Clicks was retained by the Executive Director of a major State Government Education Statutory Authority to help restructure its IT team to improve its utilisation of technology. Starting with recruiting the Director – ICT, a top-down approach was taken. Two Senior Managers were placed shortly after, as well as a further seven Managers and Technical specialists. Our client was so impressed that it retained Clicks for its next tranche of IT recruitment needs for a further six roles.
How Do Bad Hires Happen?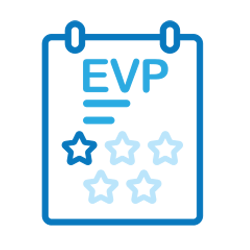 Unable to articulate Employer Value Proposition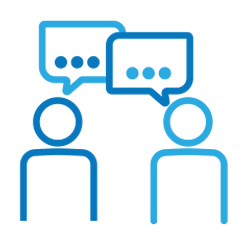 Hiring managers are untrained or inexperienced interviewers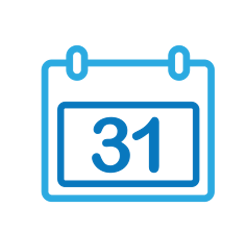 Under time pressure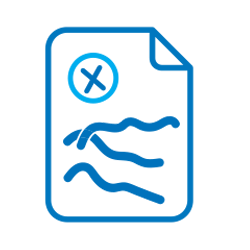 Out of date or inaccurate job descriptions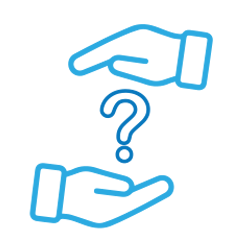 Lack of knowledge in creating inclusive attraction strategies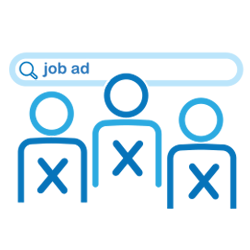 Poorly written advertisements attracting the wrong applicants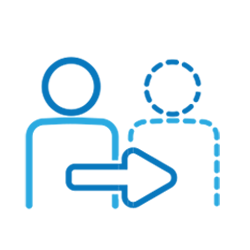 Unconscious bias: seeking to hire like for like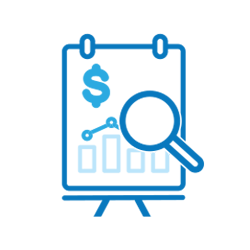 No access to current salary data to ensure appropriate pay and reward
To be truly successful, permanent hiring must prioritise quality, fit, and alignment to culture and values above all else.
– Tamara Ryf, CEO, Clicks IT Recruitment.
The True Cost of a Bad Hire
Let's use the example of a
$120,000

hire in a team of 6.
Recruitment and advertising costs, hiring manager's time to interview and manage the recruitment process:

$20,000

Time and cost to onboard and train:

$5,000

Wages paid for 3 months:

$30,000

Intensive management: the under-performing incumbent plus managing and repairing team morale and stress levels
(15% of manager's time):

$12,000
Productivity drain: 5 people producing 10% less:

$80,000

Opportunity costs through inability to innovate and grow:

?

Lost clients:

?

Diminished customer service:

?

Reputational damage:

?

Potential legal fees:

?
The true cost in this example
is at best $147,000,
and far higher at worst.
Clicks is a technology specialist.
These are some of the roles we recruit.
Clicks Finds Candidates Others Can't
In today's digital world, sourcing candidates has evolved completely away from the days of posting an ad to one dominant job board. The methodology that Clicks' expert sourcing team utilises is a fascinating blend of personal connectedness and cutting-edge technology.
Our results speak for the success of our approach:
98%
of clients are confident in Clicks' ability to fill their next IT vacancy
97%
of candidates would refer Clicks to other IT professionals

Clicks has the highest number of 5 star google reviews compared to any other IT recruiter
The secret lies in understanding the profile of an IT professional in the Australian market
Our team of Sourcing Specialists finds better people faster because they have a deep understanding of: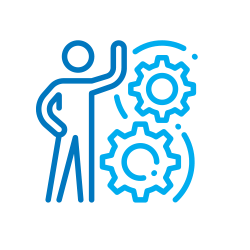 Skills and Attributes
Technical and interpersonal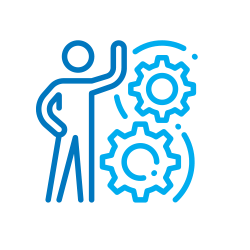 Personal Motivation
Social impact, family commitments, role location, employer brand, flexibility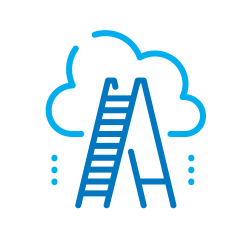 Career Motivation
Earning potential, progression opportunities, position title, reporting structure, interest in specific technologies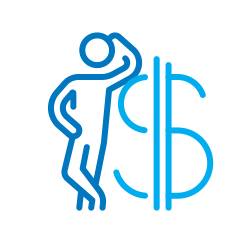 Reward
Pay, benefits and conditions aligned to market rates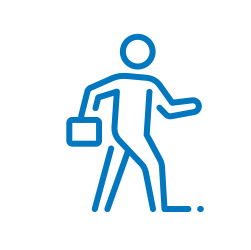 Decision-making Criteria
What will it take for them to move?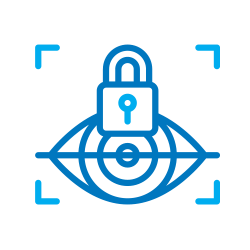 Privacy Consciousness
Today's IT jobseeker is very cautious about providing personal information

Combining human and artificial intelligence to deliver the best recruitment outcomes.
HumAIn is Clicks' proprietary recruitment methodology. It focuses on the intersection of smart technology and human reasoning, creativity, and compassion.
HumAIn is why we believe the recruitment process can never be fully automated. Without human interaction, you will never hire that brilliant but left-field applicant.
We believe in the help that technology provides. We don't believe that people's only shot at getting a job should depend on their ability to upload a CV with the perfect keywords.
We are proud of our inclusive strategies that are appropriate for candidates of all abilities. We are HumAIn.
Our Clients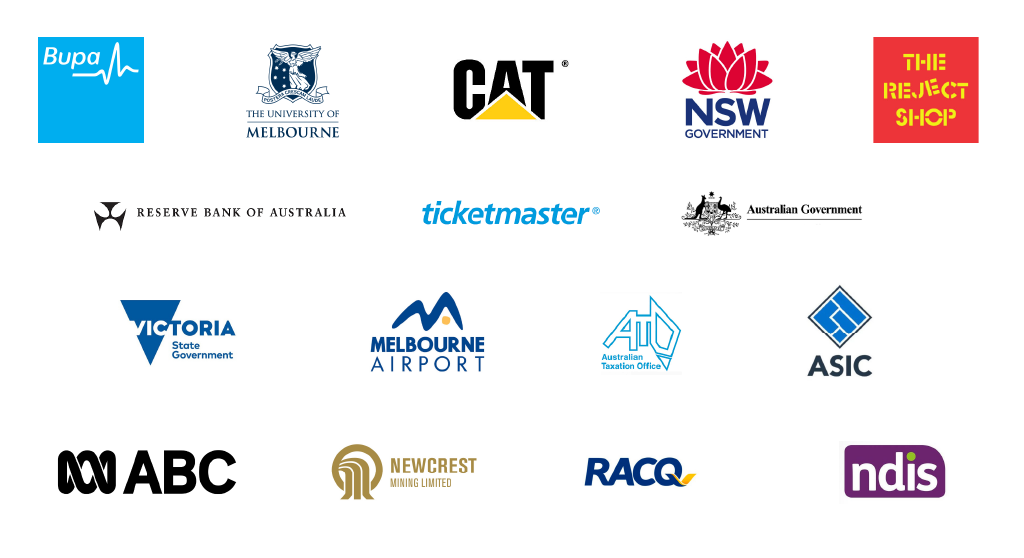 What Our Clients Say About Us
Slide
"Each time I provide feedback, I instantly recognise improvement in the quality of the candidates I receive. It is a strong indication my requirements have been understood and are being addressed."
Slide
"I have found Clicks to be superior to other recruitment organisations in meeting my needs."
Slide
"Clicks provided flexible and pragmatic options that were very helpful."
Slide
"Very good, the best of the recruiters we deal with."