Clicks' Contractor of the Year
Will you take out the winning title this year? The 2020 Contractor of the Year (COTY) title is still up for grabs, and we want you to win. Yes for the recognition, yes for the validation of the great work you do, and yes for the $1,500 prize!
About Contractor of the Year
As part of the #Clickster family, your manager will get an email from us inviting them to nominate you for the prestigious title of Contractor of the Year. It doesn't have to be the longest nomination, or the most fancy. It could even be a haiku (that would actually be awesome). It just needs to help us understand what makes you so great. The winner gets heaps of feel-good recognition from their boss, team, friends, family and of course the whole team at Clicks. And that's all before you take home a prize with the theme of 'cool tech' to the value of $1,500. What's not to like?
2019 Winning Nomination
"Demith initially joined VEC to assist with our network engineering requirements. However, we soon realised that Demith's specialities extended into the cybersecurity space, far beyond the scope of the network engineering work. The quality and integrity of his work has been phenomenal. Since joining VEC, Demith has demonstrated thought leadership in the Cyber Security space and has been a great asset, steering the organisation in the right direction towards becoming a Cyber-Secure & Security-Centric culture.
As the manager of a small IT Engineering team, multi-tasking is a must and there are many ad-hoc tasks that arise. Demith has never complained about poor management, and has helped me to better manage the work by taking on these tasks and helping to mentor other members of staff.
Unlike most contractors, Demith cares about the organisation. I know this because Demiths' focus is not only limited to just getting the job done, but also making sure the necessary skills have been transferred to other VEC staff so we can sustain the great work he has done.
I just cannot thank him enough with words and I wouldn't hesitate to nominate him as a Contractor of the Year!"
– Se Yong Oh, Victorian Electoral Commission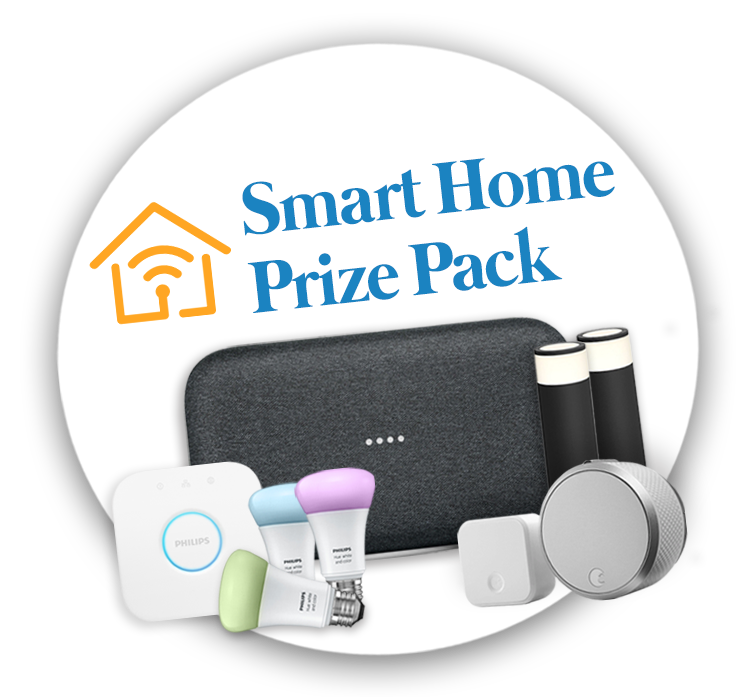 The Prize
Each year, Clicks' intrepid marketing team sets off in search of the coolest new tech on the market. Previous winners have taken home Bang & Olufsen stereo gear, smart-home systems, iPad Pros, smart watches, wireless home sound systems and more.
In 2019, Clicks' Contractor of the Year received a Smart Home Prize Pack, including; a Google Home Max, Philips Hue Smart Lighting Pack and August Smart Lock Pro valued at $1,500.
What will you take home in 2020?
Learn more about a day in the life of a #Clickster on Insta!