Australia's first and best
Contractor Care Program

You are our most important asset. That's why we go the extra mile when it comes to looking after you. We have two goals: to make you feel part of the Clicks community, and to give you the support that allows you to deliver your best.

Workplace Health & Safety
3 Ways to Contract
In choosing the right option for you, be sure to consider your personal and financial circumstances carefully before making any decision.
We also recommend that you fully discuss the options with your accountant and/or financial planner well before you accept a contracting role.
If you are a permanent resident of Australia you are able to freely choose from any of the three options, whereas the majority of non-residents choose the Management Company option.
If you have any questions or would like more detailed information on the different contracting options, please contact your Contractor Care Consultant
Your Safety & Wellbeing is our Priority
Clicks is committed to providing ongoing awareness of best practice behaviour to promote health and safety in the workplace to all of our contractors.
Clicks has a duty of care and statutory responsibilities regarding safety in the workplace. Our goals are to prevent and reduce work-related injury or illness; promote healthy lifestyles and good health; provide the safest possible workplaces for contractors; and provide appropriate care for ill or injured contractors.
What Would You Do With a Bonus $500?
We value referrals from people we trust. As a current or former contractor, if you introduce us to someone from your professional network whom we place into a new job we will reward you.
You'll receive up to $500 so you can shop anywhere EFTPOS is accepted.
Direct numbers to talk to a real person every time. No messagebanks, no call centres, no bots. Just humans.

We're always investing in the best systems to make sure you get paid on time, every time.

Invitations to movie nights, lunches and the best contractor Christmas party in town!

Birthday card and anniversary gifts, regular giveaways, competitions and prizes.

Interview coaching and resume preparation assistance.

Dob in a mate and get a referral reward of up to $500!

Join the Clickster community on LinkedIn, Instagram, Facebook or Twitter.

Win our Contractor of the Year award and get an awesome prize valued at $1500!

Support and contact when you need it. Our shout for coffee.

Award-winning Wellness Program. Free flu shots, discounted health insurance and more.

Free PI/PL and WorkCover insurance for PAYG contractors.

Special offers and discounts on a huge range of Certifications and Training Courses.

Preferred rates on Lifeshield Insurances – Professional Indemnity, Life, TPD and more!

Have your say. Regular surveys to tell us what you want in the Contractor Care program.
Wellness Matters is your weekly dose of feel-good inspo.
Have you read our award-winning #WellnessMatters blog? Clicksters get it delivered straight to their inbox every week. Check out our real-life blogs written by different Clicks contributors each week, articles with professional wellness tips, and easy, delicious healthy recipes.
Since 2016, we've shared our knowledge and research in meal preparation, beating the 'back to work' blues, staying sun smart, embracing body positivity, mindfulness, participating in marathons as part of a vision-impaired running group, staying healthy during Ramadan, and more..
Check us out on Instagram
Will you be Clicks'
Contractor of the Year?
For the recognition, for the validation of the great work you do, and for the amazing prizes!
Looking for your next IT job? Let us help.
Are you bringing your A game to every application and interview? What about handling that awkward resignation conversation? Or deciding whether you should accept the counter-offer your boss has just made? It's hard to get everything right all of the time.
Get the benefit of Clicks' 30 years of experience. Download our free guides on behavioural interviewing, managing counter-offers, job interviews, resignations, and writing key selection criteria. Ace your next career decision.
Latest Posts
December 3, 2023
4 min read
If you haven't started your Christmas shopping yet, there is no need to panic. We've got you covered with gift ideas that your family and friends will love, and make your shopping experience a breeze! Ideas The biggest challenge with gifting is often coming up with an idea of what to get! Here's a suggestion…
Read More
The lovely things you've said about us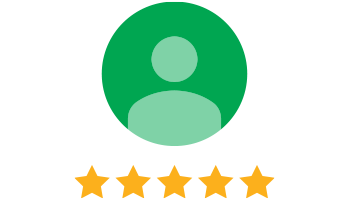 "Clicks helped me secure a long term contract in a government department. I worked with Ibrahim Khan who guided me through the selection process to become the successful candidate. He was a friendly professional. I have worked with many agencies in my career. I find Clicks more engaging and friendly in comparison to others. I feel they have their candidates best interests in mind."
Janandith Jayawardena
Melbourne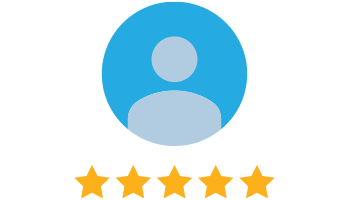 "I have worked with many recruiting agencies over my working career, but I would have to say my experience with Clicks IT Recruitment in particularly with Manish was exceptional. He was an absolute pleasure to work with, he was very professional, informative and very welcoming via phone conversations or emails. He worked very hard in securing me an interview and following through with any issues or queries that I had, before and after the interview process. He made sure I was informed and comfortable at all times."
Janine Cox
Melbourne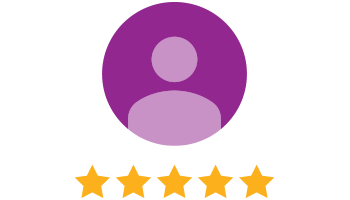 "As a senior IT Contractor , I have gained work through Clicks on several occasions. Even though other roles have taken me away from Clicks, it has never been too hard to call them and have a positive conversation with a consultant about positive and exciting opportunities that they put me forward for. As any Contactor would know, getting put forward is one thing, getting an interview and getting the job is another. Clicks IT recruitment is a safe bet to get the job. "
Warren Fulton
Sydney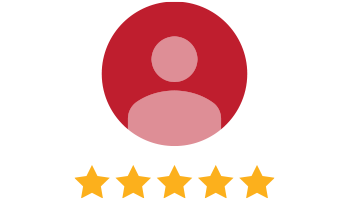 "I've found Clicks to be one of the better IT recruiters around, in particular a shout out to Vicky Lane and Donna Marshalsey. They've gone above and beyond what I have come to expect form IT recruiters. Their professionalism, prompt attention to any issues and of course, friendly demeanour have shone through.

Certainly recommend giving them a call whether you're on the lookout for a change of scene or even a change of career."
Brendan Cumpston
Canberra