Background and Challenge
Clicks was engaged to recruit a .Net Developer with Angular and SQL skills for a high-profile community safety project. While the legacy system was in Java and PHP, the client wanted candidates with expertise in the latest version of Angular. The newer version had additional features they wanted to utilise, such as improved stability. Having reliable and update-to-date systems was necessary for the project's success. Another challenge was the immense internal and external scrutiny the project was receiving. As a result, the leadership team and hiring manager were under pressure to hire the right technical resource to support the team.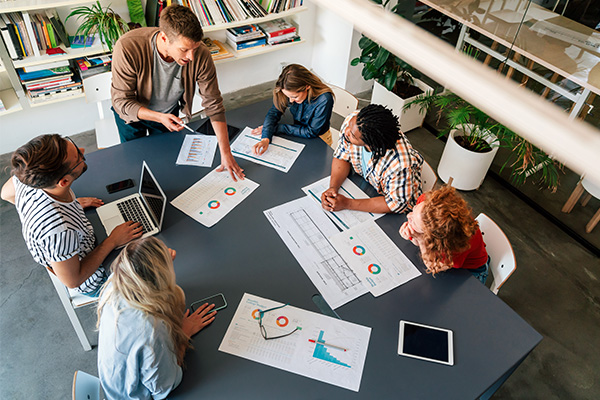 Clicks' Solution
Clicks organised a role brief with the hiring manager. The focus of the meeting was to capture the technical and interpersonal requirements. Clicks also gathered information about the entire technology stack the team was working with and the benefits the role offered.
Armed with the role requirements, the team created a tailored advertising campaign that generated 24 candidates. In addition, we searched our database using targeted Boolean queries to capture both active and inactive candidates. Clicks also reached out to high-potential individuals via our candidate and client networks, LinkedIn, and SEEK Talent Search.
After the initial screening process, successful applicants underwent an interview process comprising bespoke behavioural, technical, and motivational questions, technical skills testing, and reference checking with direct reports. Clicks' recruitment process identified three candidates as a strong match, and they were presented for the role. But the client did not select any of the candidates for an interview with them.
Clicks' Account Manager, who worked closely with the client and candidates, followed up for feedback. He was confident about the candidates' suitability, and he was concerned none had progressed further. The feedback received was that the candidates Clicks shortlisted did not have strong PHP experience. Recognising that the feedback did not match the initial brief, Clicks worked with the client to clarify the amended focus of the role. We learnt that in addition to the shift in technical experience, the nature of the work would predominantly involve system enhancement rather than new development.
Clicks' in-depth knowledge of our candidates' skills and experience allowed us to demonstrate their suitability in response to the revised brief. As a result, two of the three candidates initially presented were selected for interview. These candidates were polyglot developers, each with 15 years of experience. They had a working knowledge of a range of development languages, including PHP. Clicks scheduled interviews with the hiring team, who believed one of the candidates was a better match. A job offer was quickly made and accepted. Clicks supported the resignation and pre-boarding of the client's preferred candidate.
Outcome and Benefits
Clicks helped this organisation:
Identify and hire an experienced and highly competent Senior Developer.
Clarify its true requirements to avoid missing out on a great development candidate.
Deliver a critical high-profile project successfully that had a significant impact on the health and safety of the community.
Appropriately position the job opportunity with candidates and protect the company's employer brand in the IT market.
Find a well-matched candidate who was able to see the project through to completion. The contractor was engaged beyond the initial contract period, for a total of 20 months.
Check-in with the contractor regularly to provide support, address any issues, ensure performance, and maintain strong engagement. Clicks' award-winning Contractor Care Program includes a first day, first week, and first-month check-ins and six-monthly performance reviews.
Clicks' ability to deliver the outcomes required established trust with the client. As a result, they reached out for assistance when facing another hiring challenge. This time, the issue was candidates they had found themselves or through other agencies who had performed well during the interview, but this was not translating across to the current roles.
These candidates were not able to demonstrate the required technical proficiency. Clicks helped by mapping out the organisation's existing recruitment process and identified that their hiring process did not include technical testing – a cornerstone of Clicks' IT development recruitment process. We recommended options for consideration, and the client decided to implement technical testing. The manager contacted Clicks to share they noticed a positive difference with recently hired IT staff.
Clicks is an award-winning IT recruitment agency with specialist teams trained across each IT skill vertical. Recruiting Software Developers is one of our key specialisations. Our recruiters average 12 years of industry experience, and we're on over 80 Preferred Supplier Agreements. Employers across Australia trust us to find great people. So, whether it's permanent, contract, fixed-term, master vendor, or payroll only, we're ready to help.
Register a Vacancy or contact us on 1300 CLICKS today for a confidential chat.