An Infrastructure and Cyber Security Project Management professional with extensive experience in delivering EUC, Security and Network projects. They have a proven track record within both the public and private sectors.
---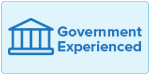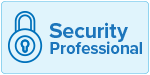 Key Technical Skills & Attributes:
This candidate's core technical skills and abilities are within the following technologies/areas:
End User Computing
Cyber Security
Networks and Infrastructure
Industry Experience:
The core skills and abilities outlined above have been acquired and developed within the following sectors:
Next Engagement:
This candidate is seeking their next engagement within the following criteria:
Senior Project Manager role within the Cyber Security and EUC space
Has the Candidate has contacted Clicks previously?
Yes
Availability
Immediately Available
Find out more