Clicks' 2023 IT Recruitment and Retention Report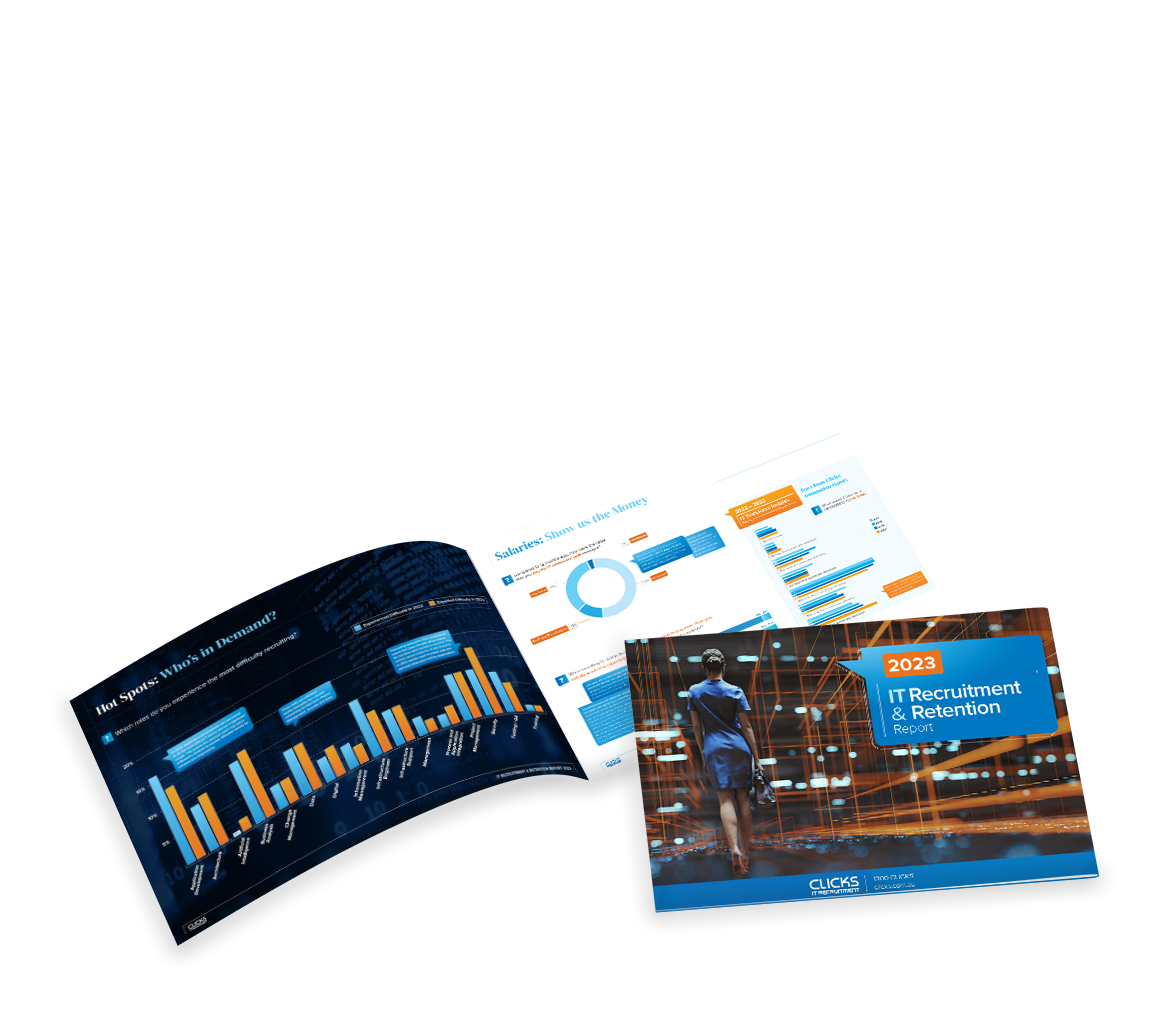 For over 20 years Clicks has been conducting critical research into key issues affecting the recruitment and retention of IT professionals.
2021 saw some cautionary tales. Whilst we hear mixed views in the media of the truth of the "great resignation" in Australia, this year's results inarguably substantiate increases in staff turnover, the need to pay higher than expected salaries, fewer redundancies, and higher numbers of rejected offers.
Use this report to build a water-tight business case for your next hire. You'll make more informed recruitment decisions, and have confidence in attracting the best IT talent.
The 2023 Edition is now available. Don't miss your chance to secure a free copy.
We're a Specialist Development Recruitment Agency
Let Clicks help you find your next Developer.
With a dedicated Sourcing Team, we'll find a Dev that speaks your language.
Python, Kotlin, Java, Go, Swift, PHP, PowerShell, JavaScript, .NET, C#, Ruby, SQL, HTML, TypeScript, Ruby…whatever you need.
Specialised Recruitment Case Studies
August 23, 2022
2 min read
Clicks challenges 'years of experience' requirement to help IT team find the Developer they were looking for Background and Challenge After internal teams had tried to recruit a CMS Developer unsuccessfully for six months, the CIO of a transport organisation reached out to Clicks for help. The position needed to be filled urgently by this…
Read More